How to create new activity for a quotation?
To create new activity for a quotation in Metro ERP's Sales App, follow these steps:
1) Go to the "Sales" module by clicking on its icon in the main dashboard or using the application menu.

2) Start creating a new sales quotation or by editing existing one for your customers.

3) In the quotation form, locate the 'Next Activity' column, and click the 'Schedule an Activity' button.

4) In the pop-up window, specify the details of the new activity, including its name, date and time, responsible person, and any notes or description.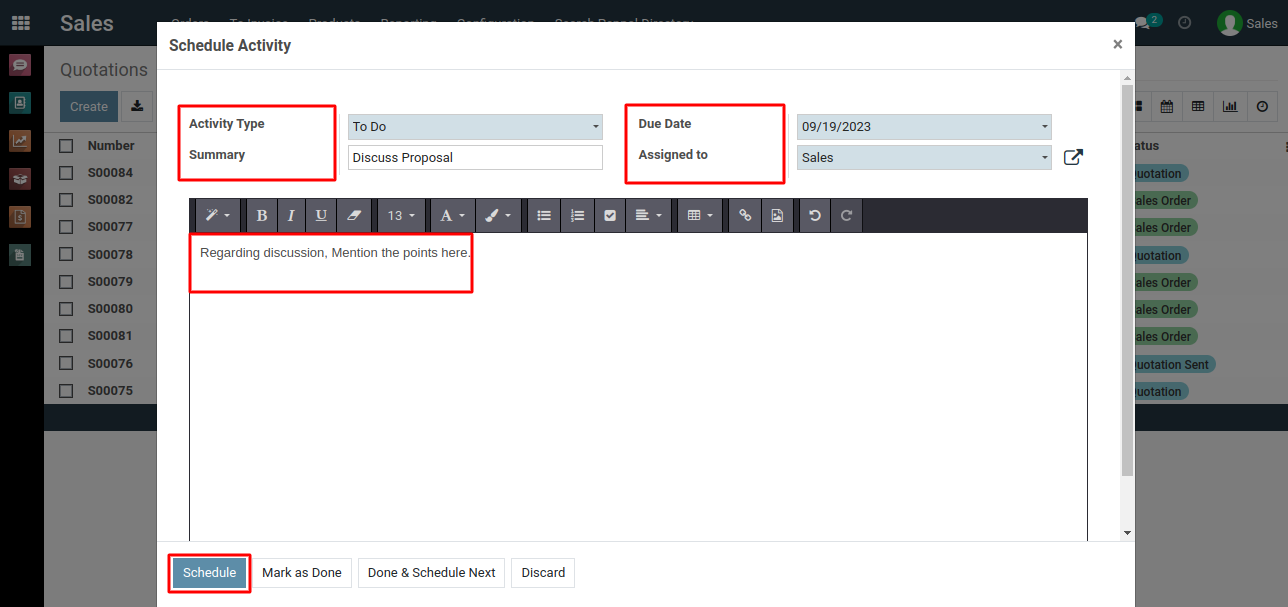 5) Choose the type of activity from options like "To Do","Call," "Meeting," "Email," etc., based on the nature of the task.
6) Click the "Schedule" button to add the activity to the quotation.
7)The newly created activity will now appear under the "Next Activiy" column of the quotation.

To create new activity for a quotation, please do contact us at support@metrogroup.solutions